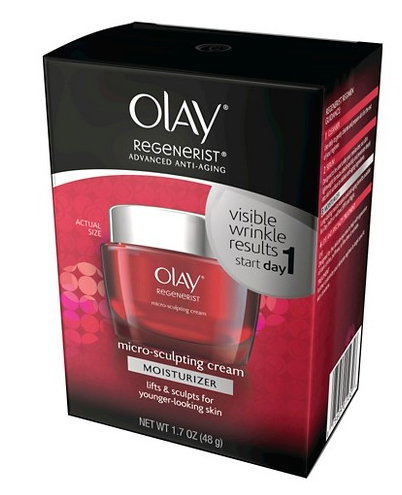 This post contains affiliate links.
Product Link.
Available at Target. Priced at $17.99 for 1.7 oz.
I got this one way back in December in a Target Beauty Box. I've typically loved Olay products, and in fact Olay does make most of my drugstore go-tos when it comes to skincare. So this little gem has basically been acting as backup while I gave other samples I've gotten in various other boxes a go.
The sample I got wasn't full size, and I was actually surprised. In the past I've gotten full sized Olay products in my Walmart and Target boxes, but it was still a travel size, so I wasn't particularly upset about it.
This has a mild fragrance that isn't off-putting, but I do prefer my skincare to be fragrance free. It's also quite thick, meaning it just takes a dab of this stuff, and it's far too heavy for me to even consider using this during the day– particularly during warmer months. Alabama heat is nothing to mess with. That said, it worked well for me as a night cream.
Did I see results in one day? Not particularly, but then I don't really have any wrinkles to worry myself. Did I feel like my skin was hydrated? Yes. I applied this stuff with hands and with a brush, and I think the brush application is definitely my favorite with this, though in both cases I feel like it was a little oily feeling, which doesn't suit my skin type well though isn't a huge problem for overnight use. I did go through the full travel size sample, but in the end I decided it just wasn't for me, particularly for the price tag.