This slideshow requires JavaScript.
Sephora Play is a monthly subscription that sends five makeup and skincare deluxe samples and a bonus perfume sample to your door every month for $10 plus sales tax. The items included can all be found at your local Sephora store, and the box includes a Play Pass that can be redeemed in stores with any purchase for an additional 50 points toward your Beauty Insider account. And as you'd expect, Sephora encourages Play members to visit stores and receive help with any items included in their boxes. (There's also a monthly meetup, but the closest one to me is about two hours away, so YMMV on this feature depending upon where you live.)
While I'm a self-diagnosed subscription box junkie, I had to cancel most of my beauty boxes after acquiring a gigantic stockpile of makeup and skincare. Sephora Play was one of two boxes I kept. (Mask Maven was the other.) I figure I can make it through the contents of just one box per month, and so far that's worked out pretty well for me.
Each month has a new theme and a unique drawstring bag (usually white jersey, but it has varied) to keep everything in. It's the second thing you see when you open your box, directly under a folded information sheet telling you about the month's items and Play Pass. This month's theme was "Step it Up!" From the looks of the folded info sheet and website, it seems that they're emphasizing the various steps in one's beauty routine, though it's not exclusive to skincare of makeup. It feels a little generic, honestly, but I'm not particularly hung up on themes. I just want five deluxe samples and a perfume sample I'll use. We're cool, Sephora.
One thing that I did notice different this month was the layout for both the information sheet and the website. It has the same good information and tips, but the layout is a bit more colorful and polished. Instead of one long video, we have a separate tutorial video on the website for each item featured.
This month's Play Pass also required it to be used by the end of this month rather than by the end of the following month as it usually does. I'm not sure if this is a typo or something that's going to be happening going forward, but if it's the latter, Sephora will need to step up their shipping so that boxes go out and arrive much sooner than they usually do.
Sephora Play also has variations in their boxes, so it's absolutely recommended that if you sign up you also complete their online profile so that they can better match you.
This is one of the three items that were included in every box variation this month, and it's not a great start for me. I have a lot of black eyeliner already in my collection, so I'm not exactly in the market for black eyeliner. That being said, this is a waterproof formula. I'll be heading to the beach in a few weeks. With a deluxe sample being just the right size for travel, this will likely be making it into my bag, even if I just end up tossing it afterward. Plus… It's a new formula for me to try out.
MUFE and I have a somewhat tenuous relationship.  I've yet to find much from the brand that I like (lovely eyeshadows), and of those things, I haven't found anything that I prefer to other brands (but I prefer Urban Decay). The first thing I noted when I pulled out the eyeliner and tried it on was that it was no 24/7 pencil in Perversion– my current pick for a BLACK black pencil that will stay okay-ish in my waterline.
Sure, the MUFE pencil looks great on my hand and doesn't budge, but I'm not going to be wearing it on my hand. The skin on my eyelids behaves very differently, so of course when I applied it there, it wasn't as dark, and it definitely skipped and pulled versus the creamier 24/7 pencil. It also didn't stay on my waterline and went strait for the area underneath my bottom lashes, but I've yet to find a liner that doesn't do that. The tutorial video even shows it applying as more of a dark grey than a black, and I think I had a much harder time of transferring it onto a brush (a method I'll inevitably have to use due to my curly lashes) than their demo model had.
SEPHORA COLLECTION
Waterproof Eye Makeup Remover Link
This is the second of three items that is included in all variations this month. Sephora has been making a habit for several months now of including their house line in the Play box, and I have no complaints, there. I've found some new favorites.
Normally, I don't really use eye makeup remover because I find that between my first and second cleanser and toner, I don't really need one. However, Sephora sent me a mascara a couple of months ago that I really liked but has been unusually stubborn to remove– strange for a formula that advertises no budging (delivered) but dissolves at the touch of warm water (not so much). So while everyone else has been griping about how "boring" this little item is, I've been itching to try it out.
…and it actually ended up working for me!
I will be buying more of this when I run out.
Smashbox
Iconic Photo Finish Foundation Primer Link
This was the third item that is included in all variations, and this is the item that pissed me off. Sephora, I am disappoint.
I've been into beauty boxes long enough to know and experience the fact that every beauty box will eventually send you this item. In fact, I believe this is the second time Sephora has sent Smashbox Photo Finish primer to all of their subscribers in less than a year. I have four sitting around my house right now unopened for two reasons:
I have several other tubes of primer to get through before I get to new, unopened tubes of primer.
I hate this formula with the fiery rage of a thousand suns.
I like subscription boxes for trying new stuff, and this is anything but new for me. Stop trying to make Photo Finish primer happen, Smashbox. It's not going to happen.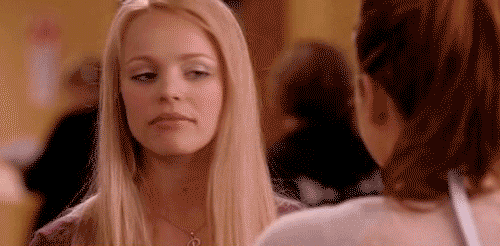 This stuff supposedly has a huge cult following, but for some reason every version of it manages to pill badly on me no matter what other products I use. From what I understand it has something to do with me having oily skin. On top of that, this somehow manages to make my makeup look worse and melt away quicker, despite the fact that it's supposed to do the exact opposite.
I have literally cussed every single time I've taken it out of the bag and looked at it in my hand, and I feel like Smashbox owes the world an apology for creating it and attempting to push it on us. I hate this product that much. I don't care how much I liked that liquid lipstick, Smashbox. You've committed an atrocity and birthed an abomination. You should feel bad.
Now, on to the variations!
philosophy
Purity Made Simple Cleanser Link
I had box #583 out of (I believe) four possible variations. Each variation included two out of four skincare items in addition to the eye makeup remover. If you're interested in the other variations, you can check them out on this reddit post comparing the items included and box values.
My first skincare variant was this cleanser, and much like with the eye makeup remover, I seem to be one of the few people excited to get this. Skincare items take me a while to try out and fully report back on– two weeks on average in between adding a new product. With cleansers, I don't require as much time for testing, so I can jump right into testing out a new product, and I have time left over at the end of the month to go through more of my stockpile. Not to mention, this advertises itself as an all-in-one cleanser, so I was interested in actually trying this particular product.
I was pleasantly surprised to find that this worked really well as a single cleanse– particularly when I tried it after working a really late shift. I was more than ready for bed, and I was happy to find that this didn't require any follow up cleansing. Unfortunately, it also has a pH of 7, which is higher than I would like it to be. (I like to keep my cleansers at around a 5 or so.) That explains some drying I experienced when using it, and my skin was noticeably dull when I woke up the next day. I think for an emergency lazy cleanser it could work every once in a while, but that's not a good enough status for me to want to purchase it. More than likely, this be used as a makeup brush cleanser until it's emptied.
Peter Thomas Roth
Water Drench Hyaluronic Cloud Cream Link
This came in two of the four box variations, and this at least seems to be a good product for me. I was really happy with the daytime moisturizers I've been sent over the last couple of months, and this would make for another success.
The product is somewhere between a cream and a gel and is absorbed quickly. A little really does go a long way. It's good and hydrating, as you'd expect anything with the word "hyaluronic" in the title to be, but it's not at all heavy. Perfect!
I wish I could describe just how wonderful this product feels to use. My skin instantly feels plump and hydrated.  I could easily see myself purchasing a full size of this– if it wasn't so damn expensive. We shall see… I have a lot of moisturizers to get through before I'm purchasing new ones.
Miu Miu
MIU MIU L'eau Bleue Link
Sephora Play is that rare exception where I actually appreciate getting a perfume sample in my box. Normally, these things make me fume because perfume samples are notoriously used as filler in sample boxes and are low value. But Sephora counts it as a bonus instead of one of their five deluxe samples, so I'm cool with it, and I've enjoyed their selections for the most part.
I liked this one. It immediately reminds me of baby powder, but after a few seconds I pick up on some strong florals and a clean, soapy right-out-of-the-shower scent. It's strong, though, so I'll definitely go with fewer spritzes on this, and it's definitely a warmer weather fragrance. I could imagine it wearing too strongly indoors during the winter months.
This month's box was valued at just under $30 retail, which is about three times the cost of my subscription. I found the products featured this month to be mostly disappointing, but that happens from time to time with a subscription box, and at least I did get to try some new things. The eye makeup remover and the cloud cream were a hit for me.
If you'd like to subscribe to Sephora Play, you can do that here. There is a waitlist for new subscribers, but it doesn't seem to operate like a normal waitlist. You basically have to just wait for an opening (pretty frequent, these days) and then sign up. Don't wait for an email. Just keep an eye on sites like My Subscription Addiction and r/BeautyBoxes and openings will be posted. Otherwise, I recommend creating a bookmark and checking it by attempting your email address a few times per day. You should eventually get in that way.