Ipsy is a $10 subscription service where each month you will receive a featured makeup bag and five beauty items customized to your profile. These items can be deluxe samples or full size, and they can range in value from drugstore items to higher end. They can be well-known or indie brands. You can get hair care, fragrances, skin care, makeup, and/or tools. It's always a mixed bag, but they do try to tailor what you're sent out of that month's items to what you have selected in your preferences. It's rare that I'm disappointed, and I almost always find some new thing that I love in these bags. 
You can also review the items you receive, which helps them to better determine what to send you in the future and also rewards you points that you can later redeem for other items. Last month, I ended up getting a FULL SIZE bareMinerals lip gloss with said points– for nothing but the time it took to click on some stars and type a few words.
If you're interested in subscribing to Ipsy, you can do so by clicking here. Be aware that there is a waitlist, but you can easily get around it via some social media shares.
This month's theme was "Glamazon." Here's a better look at the bag:
I absolutely love this, though it took a while before I realized that the figures were spelling out "IPSY." It's a nice canvas bag, which I love, but I particularly like this because at first glance this almost looked like a ballerina, and my daughter thought the same. She's begged me for this to put in her dance bag, and so it's officially hers now.
Dirty Little Secret Cosmetics
Eyeshadow in Teaser Link
Full Size $38 for 6 g 
Sample Size 1.5 g
Value $9.50
One thing I hate about these lesser known brands is that they're so hard to find, making it harder for me to put a value on the sample. The sample size I got was 1.5 grams of product, so I'm basing it off the cost and weight of the palette– which is, by the way, the only eyeshadow I found on their site.
Now that I've gotten that out of my system, I have to say that I was impressed by the shadow itself. It's nice and smooth and velvety, and the pigmentation is great. It also blends beautifully.
I love that Ipsy sometimes gives you tips and videos featuring the products to give you a starting off point with them. Here's the one that they featured for this product:
I've been able to get similar looks with a few other products I got this month and last from Sephora Play and a couple of my own Urban Decay shadows. Specifically, this same look featured here works great with duochromes like Lounge and Fireball, and those will work splendidly going into fall.
Of course, the second I finished taking the photo above I dropped the shadow and shattered it, but that's nothing a little alcohol couldn't fix. It'll be good enough to work with me for a month or two.
Too Faced
Lip Injection Extreme Link
Travel Size $14
Sephora actually sells this 0.05 oz that I received, so I didn't have to guess when placing a retail value. Granted, if I'd gone with price per ounce on the larger size, that puts the value of this sample at $10 instead, but I doubt I'll use it up, so the travel size would be more than enough for me and would likely be the one I'd purchase if I were to purchase this.
Thing is… I don't think I'd purchase it at all. I was really excited to try it out, and I'm glad Ipsy sent it to me so that I didn't have to buy it myself to try it. There's an iridescent shimmer to the product that works great as a gloss on top of any lip color or even bare lips, but I don't see any plumping. I've never seen any actual plumping with these products, so that's nothing new. I also wouldn't wear it without at least a lip balm underneath, as the usual tingle I feel from plumpers was a pretty intense "habanero on your lips" burn that, while not particularly painful, got really old after the first 20 minutes. I did have the undeniable desire to constantly lick my lips, since I love spicy food.
Dr.G
Daily Safe BB in Fair Link
Full Size $32 for 45 ml
Sample Size 5 ml
Value $3.56
Rodial
Dragon's Blood Hyaluronic Tonic Link
Full Size $42 for 3.38 oz
Sample Size 0.50 oz
Value $6.21
I almost always get a skincare item or two from Ipsy since that's my passion these days. These were the two I got this month. Of course, a full review will have to wait since I introduce my skincare items one at a time and have quite a list to get through. I'm looking forward to trying both of these, though. BB is always welcome in my home, and that hyaluronic tonic looks intriguing.
Living Proof
Perfect hair Day (PhD) 5-in-1 Styling Treatment Link
Full Size $27 for 4 oz
Sample Size 1 oz
Value $6.75
I've said it many, many times. I HATE getting hair care product in my subs because I almost never like them and never can use them. I'm extremely picky about what goes in my hair because, as the only girl in my family with naturally curly hair, I went through much of junior high school with a white girl 'fro. It wasn't pretty or flattering, and nobody knew how to crack the mystique that was my hair. It wasn't until my college years that I finally figured it out. And so I keep to my fairly simple low-poo, co-wash, leave-in, styling cream routine with very few exceptions.
Living Proof products are one of those exceptions. I've loved each and every one I've tried since I asked my stylist what that awesome grapefruit-smelling stuff was. I've used this before but didn't have one on hand. (My current poison is a SheaMoisture styling cream that does similar things and smells like creme brulee, is cheap, and can easily be found at Target.) But because I know I like this, I've had this in my shower caddy using it up and enjoying the grapefuity olfactory seduction. I apply it to my hair right there in the shower while it's soaking wet and plop it up before I step out. What I get are the gorgeous, frizz-free curls I expect with no hassle. I very much recommend this to my fellow curly girls if you're willing to plop down nearly $30 for a leave-in styling treatment. If not, this is what I currently use.
The total retail value of my bag this month was $41.02. It's not the highest I've had, but I certainly can't complain. This bag was a huge hit with me, and the value is 4x what I paid for it, not including the price of the bag itself.
That said… October will be my last Ipsy review for a while. It's nothing against Ipsy, but I'm finding that I'm still having some difficulty making it through all of my products, and so they have to go bye-bye for a while until I make it through the mountain. Only Sephora Play has survived on a month-to-month basis, as Mask Maven is being put on hold for a couple months in October as well. (I got some mask sets from Memebox, so I won't be needing extra masks for a while, but I WILL be reviewing the masks and other products I got from Memebox.)
I did have some points to burn with Ipsy before I go, though– 1000 to be exact. So I burned them on a couple of products that I will absolutely be talking about once I've received them. I got these two: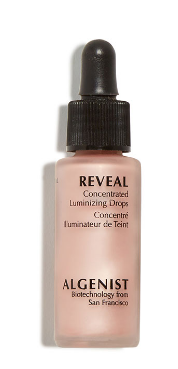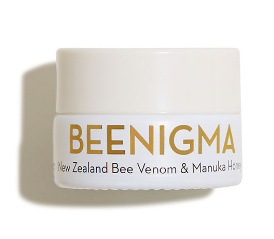 I don't know if the Algenist will be full size or not, but I can pretty much rest assured that, considering it's full size value, the Beenigma cream (a beloved holy grail of mine) will be the same small sample size I got from Birchbox. I don't care. I love this stuff and will take what I can get. It also means I'll probably be getting my October bag late, but I don't care. Worth it.