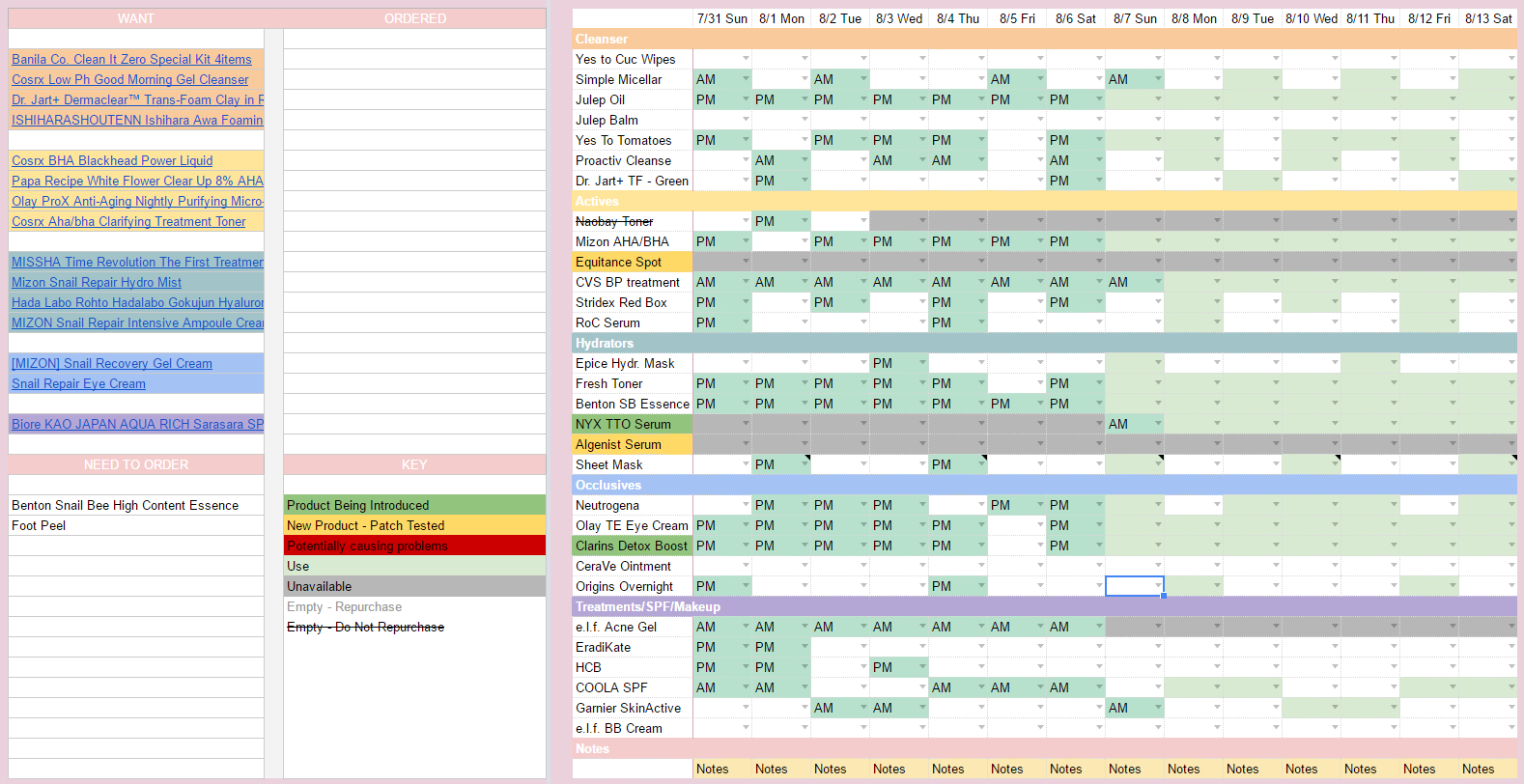 Yeah, things didn't exactly go according to plan this week. I decided to switch up between the new daily moisturizer with sunscreen and the one I'm using up, and I couldn't keep up with which one I'd planned to use on what day because I was too darn lazy to look at my planner. Ditto with my micellar and my Proactiv cleanser. I also got way lazy on Friday night and didn't bother with most of my routine, but I'll give myself credit for at least getting in one lazy cleanse, toner, Benton's, and a PM moisturizer, and I simply moved my regularly scheduled clay mask to Saturday.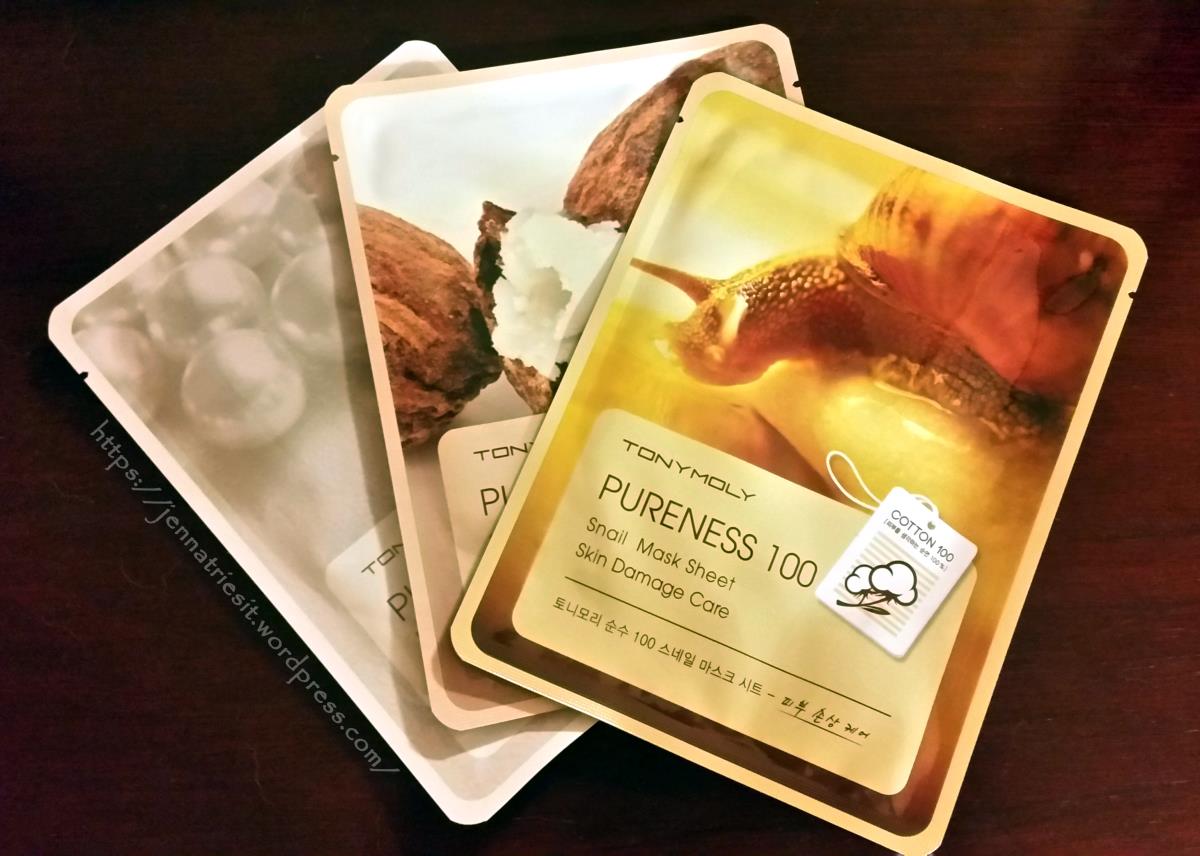 Lemme take a minute to rave once more about just how darn much I love these.
I finally finished off my set of TONYMOLY Pureness 100 masks, and I'm hopelessly in love. These are a lot thicker than what I normally get, but something about the cotton just drew me in. I felt so very pampered using these, and they were a little over $1 per mask. They smell nice, and in fact this was the first time I found myself enjoying a propolis mask because other propolis masks I've tried have been super duper stinky. There's also a fair amount of leftover essence in the envelopes– enough that I can get a good 2-3 more uses out of the essence in between masks.
I've raved about them over on Reddit a few times, and I've probably raved about them here. Seriously, though… They deserved it. This here is true love. TRUE LOVE, I tell you! There are a few varieties that weren't included in my set, so I'm planning to absolutely grab those and give them a go as well.