Everyone seems to be pushing Benefit's brow products or mascara these days. Subscription boxes everywhere are trying to convince me that I NEED some Roller Lash (which I hate) or They're Real (which I think is good but not enough to get me to pay $24 for a mascara) or Gimme Brow. The brow products have been featured in one way or another for the past three months, and the mascaras have become so common a find in boxes that there's a running joke about how they need to clean out their warehouses by giving everyone mascara. And on that same thought regarding the mascara, if you have more than one beauty box subscription, chances are it's been a while since you've needed to buy mascara. I currently have six tubes sitting unopened in my stash– two of which are Benefit mascaras.
Thing is… I don't see Benefit's eye products to be all that great. They're okay, but for me Benefit just isn't the brand that comes to my mind first when I think about what mascara I want if I had to run out and buy a tube right now. (That would be Maybeline or e.l.f.) Where I really feel Benefit shines is in their primers and bronzers.
Enter one of my latest empties: "That Gal."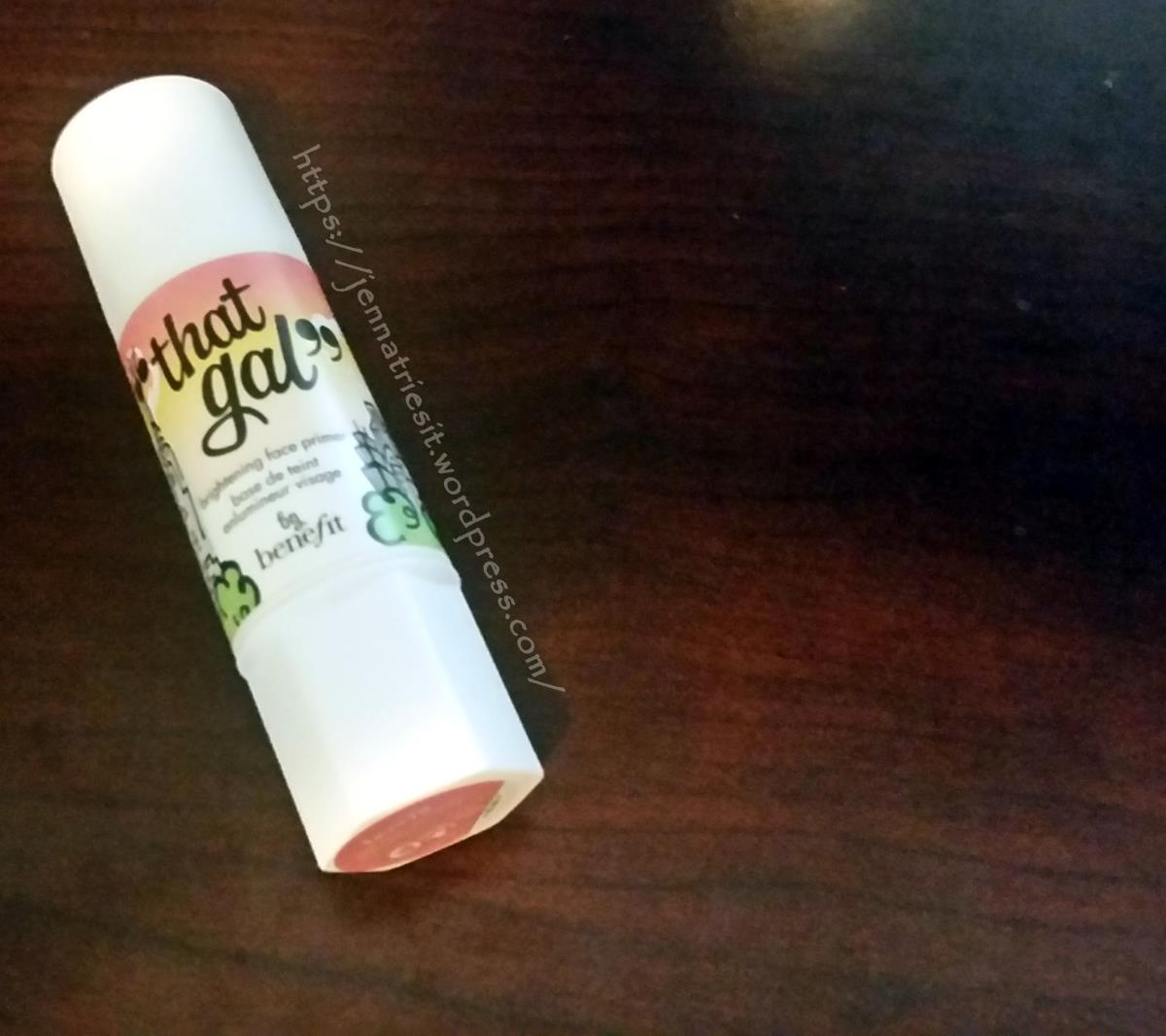 This little beauty has been a staple in my makeup bag for about a year now, though it's been out there for much longer. This particular tube lasted me about six months before it ran out. (Let's observe a quick moment of silence.) I'm finding that now that I've tried BECCA's Backlight Priming Filter that I have a new favorite, so I won't be repurchasing this, but it has still absolutely pulled its weight, and for that I think it deserves some praise.
First the good…
A lot of people are going to be looking at the ingredients and immediately notice that this is not a silicone-free primer. Some people have issues with that. I don't, per se, though I've had problems with some. For me it depends more on the formula. I've yet to have an issue with this pilling or clogging, and my makeup has lasted much longer when using it. Other brands (I'm looking at you, Smashbox) have been known to have the silicones react horribly to any other product and even to my bare skin and cause my makeup to slide right off. So despite the silicones, I've been able to use this with pretty much anything in my skincare and makeup arsenal. It's not been finicky at all, and less fuss is a big plus for me.
I like the packaging, too, though packaging really isn't a huge selling point for me. In this case there's a bit of an exception. It's cute on the outside, and there's a cap inside the cap that makes it great for travelling. The bottom twists to push the product up through the top, meaning I'm not opening up a pump to dig out the last little bits of product, and it's a little more fun to use than a squeeze tube.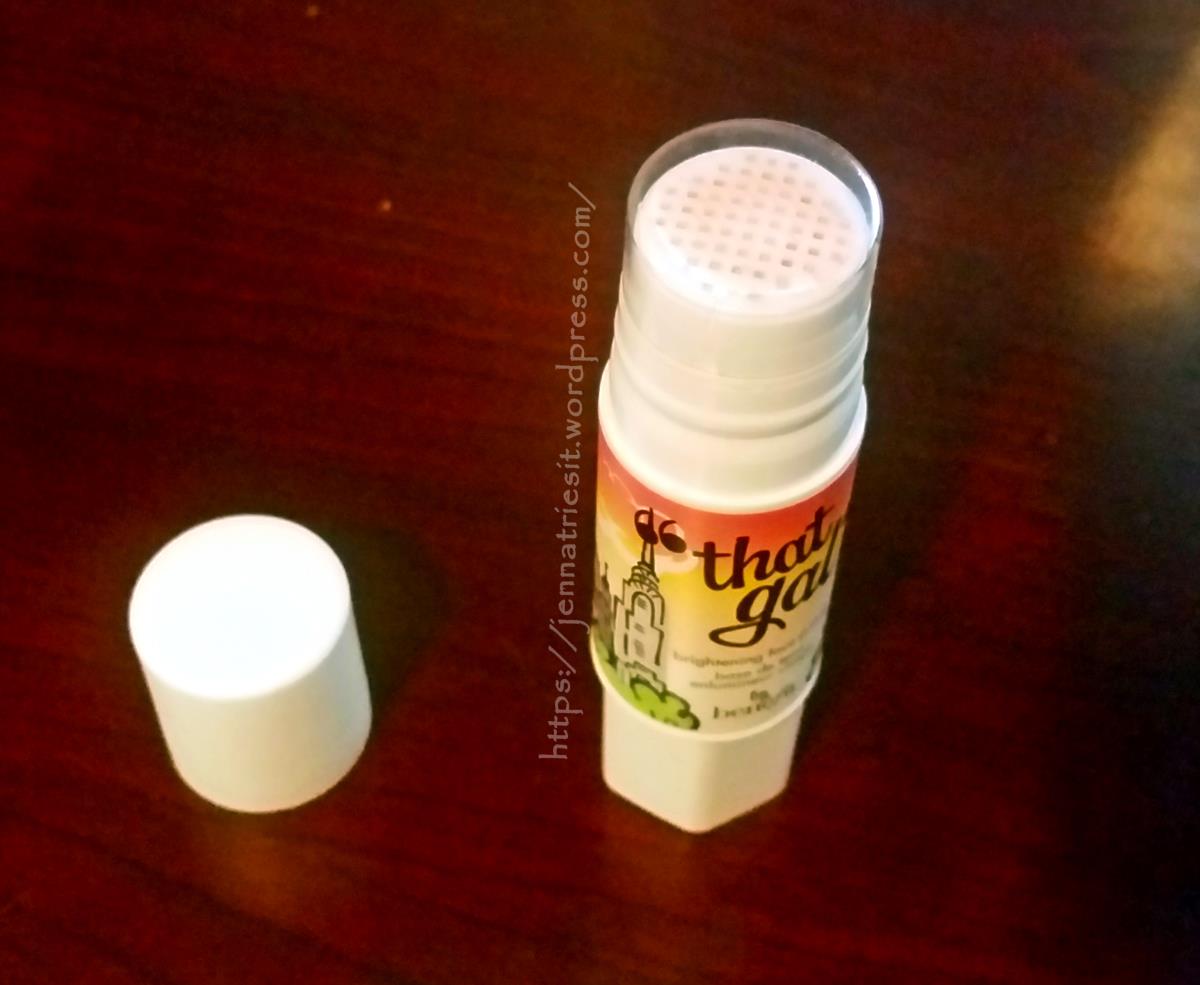 The product itself is fairly lightweight and pink, with a light fragrance. I can take or leave fragrance. Most times I'd rather it not be there, but it's not a dealbreaker, and this is pleasant. As it goes on, I notice a bit of a calming effect. The results are definitely a smoother, brighter complexion on which to layer your makeup. You can also dab it on on top of your makeup for a little extra oomph.
The brightening, by the way, isn't glittery, and I don't notice a opalescence. It's simply… dewy. That simplicity is nice.
Now the bad…
This is going to come down to one thing and one thing only– the price. You'll notice from the links above that BECCA is giving me more product for my money, and it's a good product. If it were the other way around, I'd probably still be buying the Benefit. For $38, I get a full ounce of BECCA's illuminating primer. Meanwhile, I'm getting a measly 0.37 oz for $29 when purchasing the Benefit primer, making it a whopping $78.38 per ounce!
Would I use it again?
Absolutely. If BECCA's formula changed to something I don't like, I'd likely go back to Benefit, and I sure as heck would use it if I got it as a gift or in a subscription box. But for now, I've found another product that I like just a little bit better for a better price.