So, I ran into a slight hiccup last week…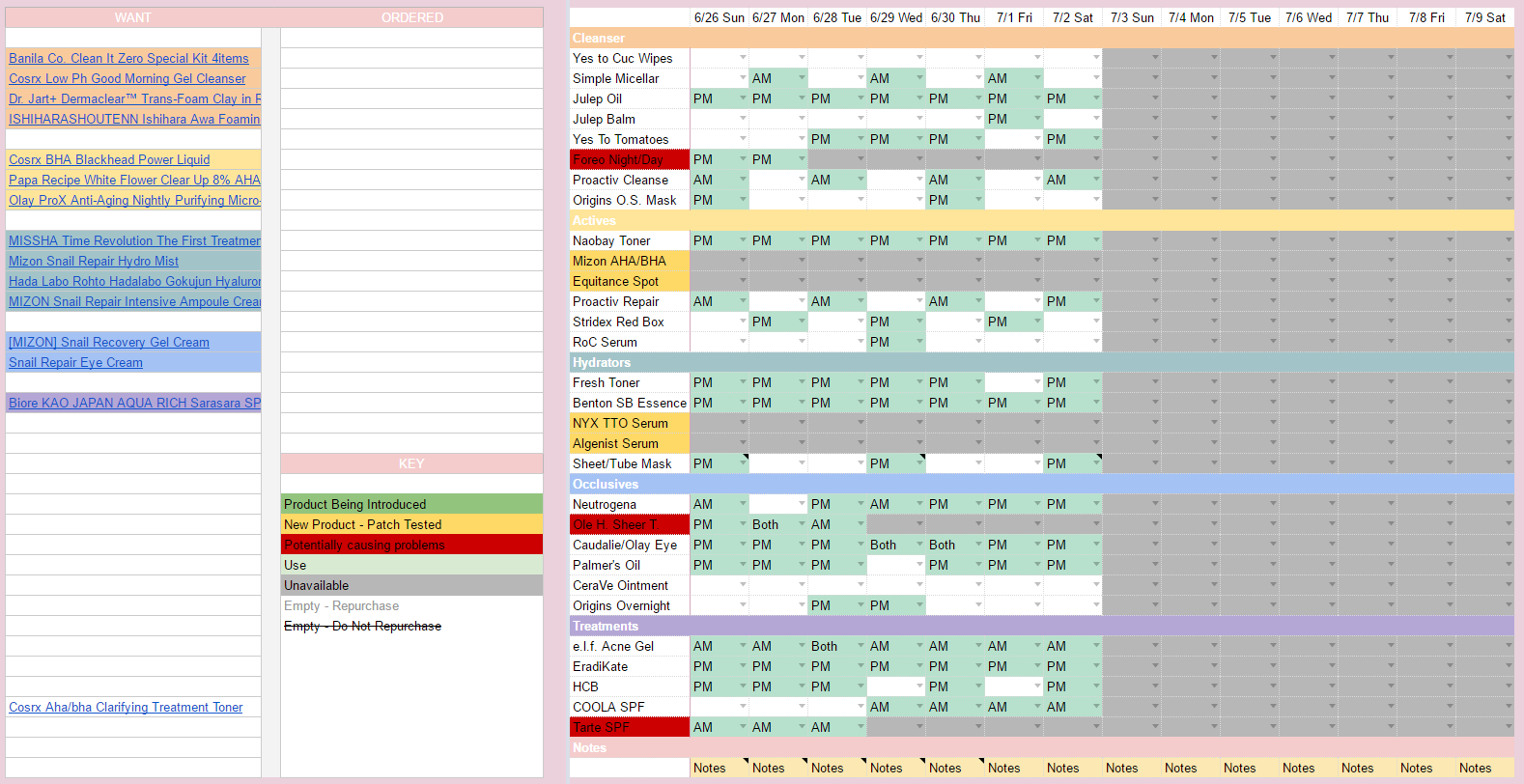 I had a few cysts pop up, and while I suspect it's because I've been using the Foreo brush, I figured it would be safe to consider all three of the items most recently introduced as possible culprits, so I removed them from my routine after Wednesday, used the rest of the week to get my skin back to normal (and yes, it's back to normal now), and then reintroduce each product one at a time.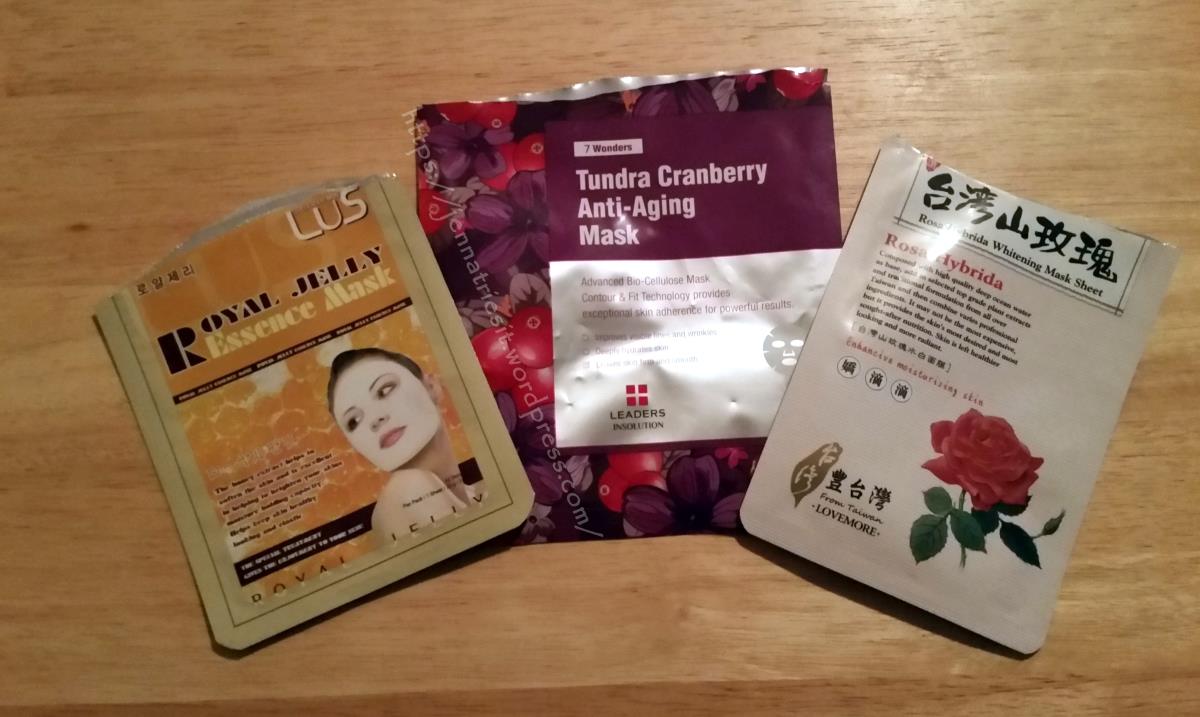 Sheet masks used this week:
Leaders 7 Wonders Tundra Cranberry Anti-Aging Mask – This is a 25-minute bio cellulose (gel-like material) mask. The material clings well and makes for a comfortable fit, though removing the paper backings on both sides was a bit of a pain. (I love how these backings make masks easier to unfold and place, but they always stick to the mask itself and make it just as much trouble as it would have been without the backing.) I didn't have any trouble with it drying out ahead of the 25-minute mark and in fact was able to leave it on a little longer. The serum was nice and cooling and soothing, and it definitely had a firming effect. I would repurchase even for the regular $6 price tag, since these are gel masks, which typically will cost a bit more. Due to the cost, I'd probably only use these twice a month or so. I did, however, notice that Memebox is currently running a sale on Leaders masks, with many of them going for around $4.
Lus Essence Royal Jelly Mask – I hated this one and won't be repurchasing it. To start with… it stinks. Literally. I pretty much couldn't get past the smell. The material also didn't do well holding the serum against my skin, even while lying down and even while wearing my beloved silicone mask cover. The serum dripped down my neck and onto the pillow underneath. I hated wearing it. The royal jelly in the mask definitely did its thing, but I've worn too many sheet masks with bee products that work just as well without all the mess.
Lovemore Rose Hybrid Whitening Mask – This one had a pleasant rose scent, but I felt a little underwhelmed. I'm not sure what I was expecting for a silk mask, but it didn't really appeal to me any more than the regular cotton or paper masks, and the fit wasn't all that great for me. The serum was good and cooling and hydrating but not wow-inducing. It does have a pleasant rose scent, which I appreciated. It did also cling well and was comfortable despite the fit and wasn't messy like the Lus Essence mask.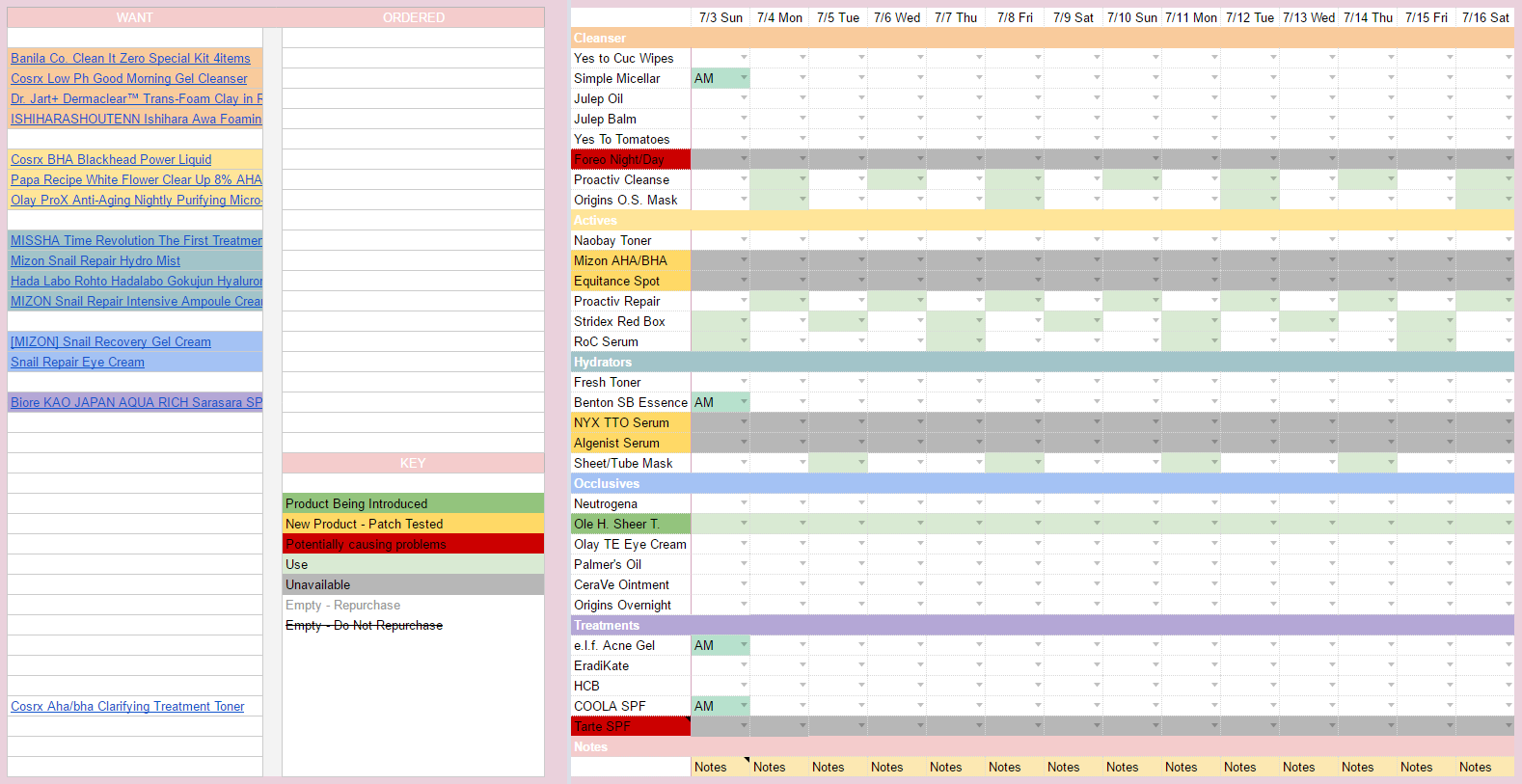 As you can see, the first product I'm reintroducing is the one I was trying out when my skin broke out– the Ole Henriksen Sheer Transformation. I'm trying this first simply because it was the product I'd just introduced when the breakout occurred just two days later. I want to rule it out first, so it gets some alone time with my face for the next couple of weeks or until I run out, whichever comes first. That will be followed by the tarte sunscreen and the Foreo cleanser, unless I need to introduce the Mizon toner first. Honestly, I really do think it's the Foreo brush that caused the problem, so if I can clear all the products here and then recreate the issue after a week of using the brush with a cleanser that I know doesn't cause breakouts, then I know. I'm purposely saving that for last. If it is the culprit, then it's possible I could still use it, but less frequently.