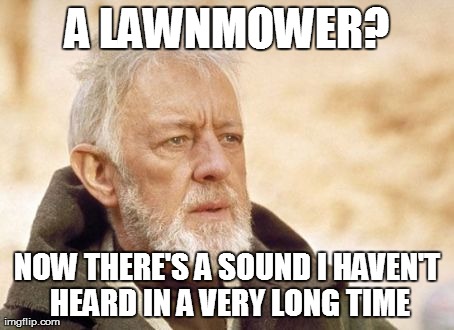 Spring has come, and it's not leaving just yet but it does have one foot out the door. I haven't done one of these posts in a while, but this month I've been a little bit better about keeping up with things I wanted. I also have a few fails or flops or whatever f-word you want to use when referring to them. (I used one of my own a couple of times.) I'm also including my thoughts on some empties.
Favorites
Touch in Sol Feel Like Honey Moon Skin Base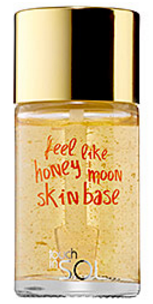 Product link
Price $24 for 1.14 oz
I've already written one review for this stuff, but I'm helplessly in love. Is it a skincare product? Is it a primer? It's BOTH! There's actually a very similar NYX product called Honey Dew Me Up, but when you compare the price per ounce the NYX product is actually a bit more expensive ($17 for 0.78 oz, or $21.79/oz) than the Touch in Sol product ($24 for 1.12 oz, or $21.42/oz).
As stated in my review, I was introduced to this via an Allure Beauty Thrills box back in November. I've worn it both under makeup and by itself. The wand applicator takes some getting used to, but I'm officially addicted.
BECCA Shimmering Skin Perfector™ Pressed in Rose Gold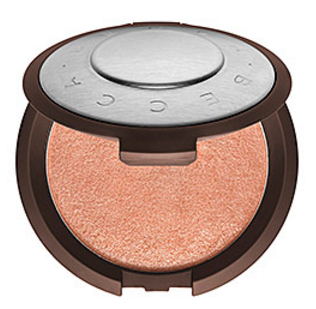 Product link.
Price $38 for full size
I got this one in a Sephora Favorites set not too long ago. It's technically a highlighter, but I love using this more as blush, particularly with dewy, glowing skin being the thing to have right now. BECCA has such amazing highlighters, and I'm looking forward to getting and trying out an illuminating primer from BECCA in my June Sephora Play box.
Holy Grails & Holy Fails from May Boxes
These are products that I specifically  got in my May boxes (and a few in April) which I absolutely either loved or hated.
Amazon Luxury Beauty Box
This box is a one off box and not a subscription, and I believe it was actually in April, but I didn't do a post for April. Once in a blue moon, Amazon will offer up a sample box you can either purchase or get for free as a gift with purchase of select luxury beauty items. The last one was kinda okay, but the one we got most recently was AH-MAZE-ING! The average value of each box was around $100, and that's for a box that was less than $10 or even FREE! It could even be purchased with credits folks had gotten from purchasing samples. Here were the items that stuck out to me:
Shaveworks The Cool Fix
$25 for 5.3 oz Link
This was, I think, supposed to be a men's sample, but I ended up loving it. It's a product made to go on after you shave to prevent razor burn and bumps. I get this under my arms of all places, so I decided to give it a go, and IT WORKED!!! I'm still working through my teeny tiny sample, so a full size would last me a while.
bliss Aloe Leaf + Peppermint Foot Patrol
$18 for 2.5 oz Link
This stuff… It's heaven for my feet, and it goes so far beyond my regular peppermint lotion. My feet were so smooth and baby soft after using this. I'm going to be getting some Baby Foot for my feet soon, since I've been wearing my sandals, and this would be the perfect follow up.
SABON body lotion in Delicate Jasmine
This one isn't even sold by Amazon anymore. I can't seem to find it anywhere, which is why I didn't provide a link or the price. It smelled great, but I couldn't get much other than a dab out of the bottle, much less TRY it. It's a shame, too. Jasmine is one of my favorite scents.
Julep Maven
I don't post reviews for my Julep boxes as much as I probably should. Again, this was an April box, and I skipped May, but I didn't do a post in April. I'll try to do better in June.
Rethink Your Shower Hydrating Body Cleansing Oil
$38 for 10 oz Link
I love Julep's facial cleansing oil, so I figured I'd give the whole body equivalent a try. Hoo buddy, did I love it! You really do need a konjac sponge to get the full experience, but you can use a body puff or bare hands if need be. It has that refreshing citrusy smell to it that the face oil has, and it doesn't dry out my skin. It also works great for shaving legs, though it's not going to replace my shave butter anytime soon. And one bottle has lasted me through… Well, I still haven't used it up, so I don't know how long it'll last. I use roughly three pumps per shower and get lots of lather with my konjac sponge.
Sephora Play
May was my first month with Sephora Play, and I'll admit that this box has a lot to offer.
Atelier Orange Sanguine Cologne
$70 for 1 oz Link
This stuff smelled so good– just like oranges! I hate getting perfume samples, but it's an exception. If only it lasted longer… That was the only thing that kept me from getting the full size.
Origins Drink Up™ Intensive Overnight Mask
$26 for 3.4 oz Link
I had a much larger sample of this already from a Sephora Favorites set, so I'm still going through it, but I'm absolutely considering getting a full size once I'm out. This works so well as an overnight mask or maybe even as an overnight moisturizer. It smells fresh and citrusy, and it's SO moisturizing.
Origins Maskimizer™ Skin-Optimizing Mask Primer
$22 for 3.2 oz Link
I didn't outright hate this, but despite my love of the overnight mask, this really just fell kinda short. I already use hydrating steps before I mask, so this really didn't seem to make much of a difference for me in how well my masks work. It worked okay for a hydrating step, but since there was so little of it, it was very quickly added to my list of empties as well.
Birchbox
I ended up cancelling Birchbox again, though not because of the products I'm getting. It's more to do with me trying to slowly use up what I have on hand, so I'm trying to limit my sub boxes right  now.
Davines OI All in One Milk
$30 for 135 ml Link
I know Davines has a following, but I've yet to find a Davines product that works well for me, and I'd appreciate it if Birchbox would stop sending it to me. Every single product I've tried, including conditioners, has dried out my hair to the point where it feels like straw. This was no exception.
Empties
Like the grails/fails, I'm not doing pictures because… well… I forgot to take them. Sorry. I'll still provide a link and prices in case anyone is interested. These are products that I might have had for a while and didn't necessarily get them in May, but I did finish them in May and figured I'd include a few details about each one.
Dove Quench Absolute Supreme Creme Serum
$5.99 for 3.3 oz Link
This came in a Target box a while back, and I've loved it, but I ended up getting so darn much product in that particular box. This was a full size. As much as I like it, there are other leave-in products that I like better– specifically the SheaMoisture leave-in that came in that exact same box.
Shiseido Benefiance WrinkleResist24 Intensive Eye Contour Cream
$55 for .51 oz Link
This stuff is EXPENSIVE, but 1. I got a deluxe sample of it in a Sephora Favorites set and 2. my local TJ Maxx sells items from this line for about half the price. It's a good product, though. I'm in love with Shiseido's eye products. This might just get repurchased.
Peter Thomas Roth Blue Marine Algae Intense Hydrating Mask
$52 for 5 oz Link
I got this in the same Sephora Favorites set as the eye cream. It's very cooling and hydrating, and I love the smell, but I think I've gotten to the point where I prefer sheet masks for hydration. This won't likely be repurchased, but if I get it in another set, I'll use it.
Tata Harper Hydrating Floral Essence
$68 for 1.7 oz Link
I got this one in a Sephora Favorites set, too, though a different one. ("Power of the Petal" or something like that, if I remember correctly.) I hated the scent of this, but it was hydrating. Of course, I would prefer that my essences and mists and lotions bring something to the party (like an anti-inflammatory or anti-aging ingredient) other than simple hydration, so it won't be repurchased. I did, however, keep the spray bottle. That'll come in handy for spraying on the essences I do use instead of using my fingers or a cotton ball, or I can use it for travel.
Clark's Botanicals Deep Moisture Mask
$72 for 1.7 oz Link
This was from an older Ipsy bag. This was just goopy as a mask, though it worked okay as a nighttime moisturizer. That's a hefty price tag, though, and it's far from a holy grail product, so it won't be repurchased.
COOLA® Classic Face Sport SPF 50 in White Tea
$32 for 1.7 oz Link
This was my Birchbox sample choice for May, though I'd already purchased the full size of the non-sport formula in Cucumber with my points. I really like COOLA's formula, though I hated the White Tea scent. I do need a "sport" sunscreen for my face, though, so I might give one of the other scents a try.
Hair Food Moisturizing Hair Mask
$11.99 for 6.3 oz Link
This is a full size product that I got from either a Target box or a Walmart box. I can't remember, but I finally got through the whole thing. I really like the Hair Food products, so this one will likely be repurchased.
Aveeno Absolutely Ageless Restorative Night Cream
$18.40 for 1.7 oz Link
This was a sample from my Spring 2016 Walmart Beauty Box, and it lasted me longer than I thought it would. This is super lightweight, which I'd love if it was a day cream. For a night cream, I want something thicker with other benefits.