Free Sample/Sponsored
Referral and Affiliate links
After weeks of being sent survey after survey from Influenster, I finally ended up getting a VoxBox: Influenster is a site where you can sign up to receive products for free to try out in exchange for your honest opinion and review. For some reason, most of these companies seem to enjoy sending me food and laundry detergent. (I suspect the mom button in a survey somewhere.) So here's what was sent in my direction this time around:
The boxes this round apparently had names with a gardening theme.
Orgain Organic Protein™ Plant Based Powder in Vanilla Bean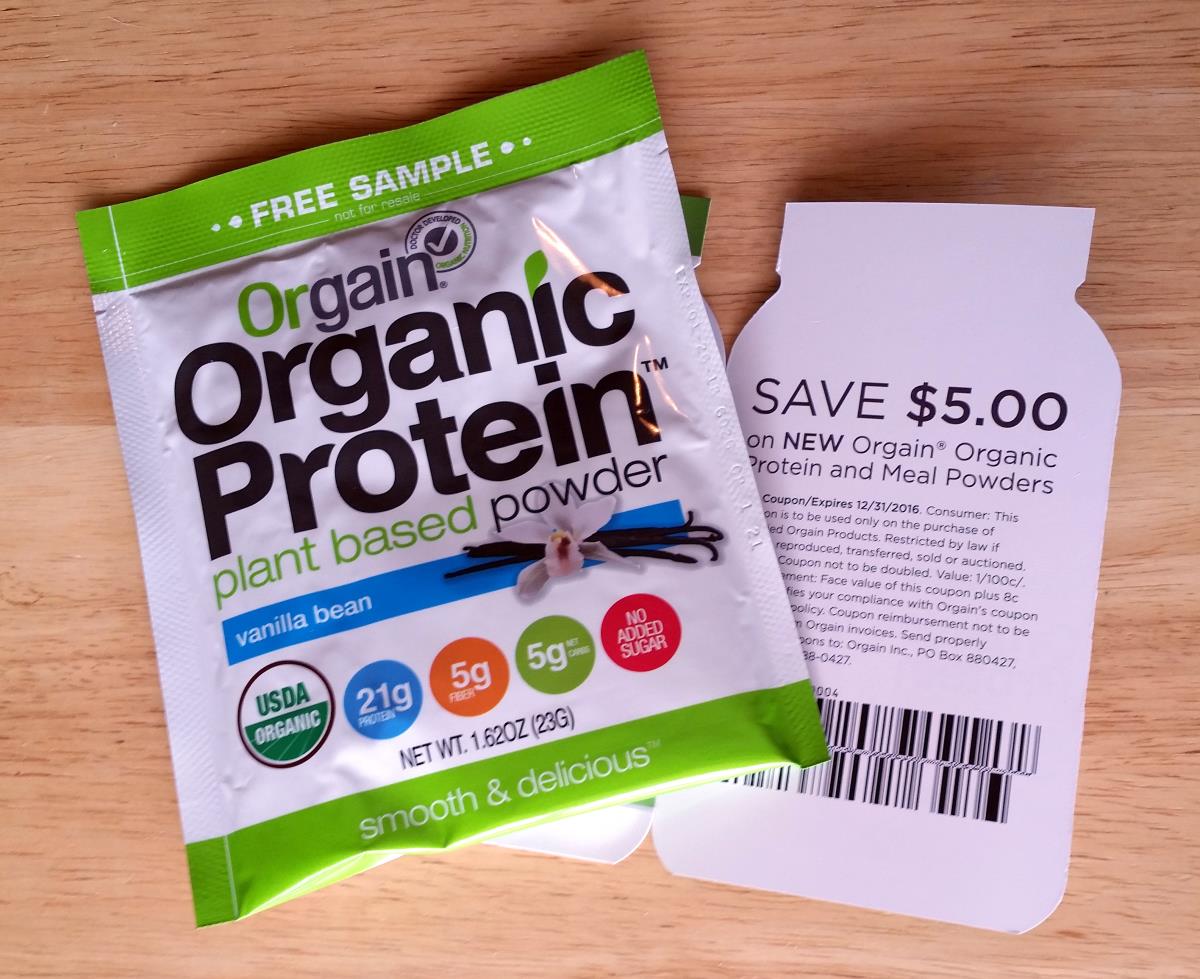 Product Description: "Orgain Organic Protein Powder is a plant-based protein powder that is smooth and delicious. Orgain Organic Protein Powder is USDA Organic, Vegan, Gluten-Free, Soy Free and Non-GMO." There's also a $5 off coupon you can print out here.
Price: $23.62 for a 2.03 lb container with Amazon Subscribe & Save (assuming 15% discount). Link.
My Verdict: Really and truly, I only care about the taste and what's on the nutrition label. Nutritionally speaking, 21g of protein for 150 calories isn't half bad, but I've seen better. I've also tasted better. The grit wouldn't budge, and even the frozen fruit I added couldn't seem to perk it up by much. I also added a packet of steevia and the last calcium supplement packet from my Bulu Box.  At least it made my morning smoothie filling. I think I'll stick with my regular nonvegan brand made from whey.
Eatsmart Snacks™ Garlic Hummus Three Bean Tortilla Chips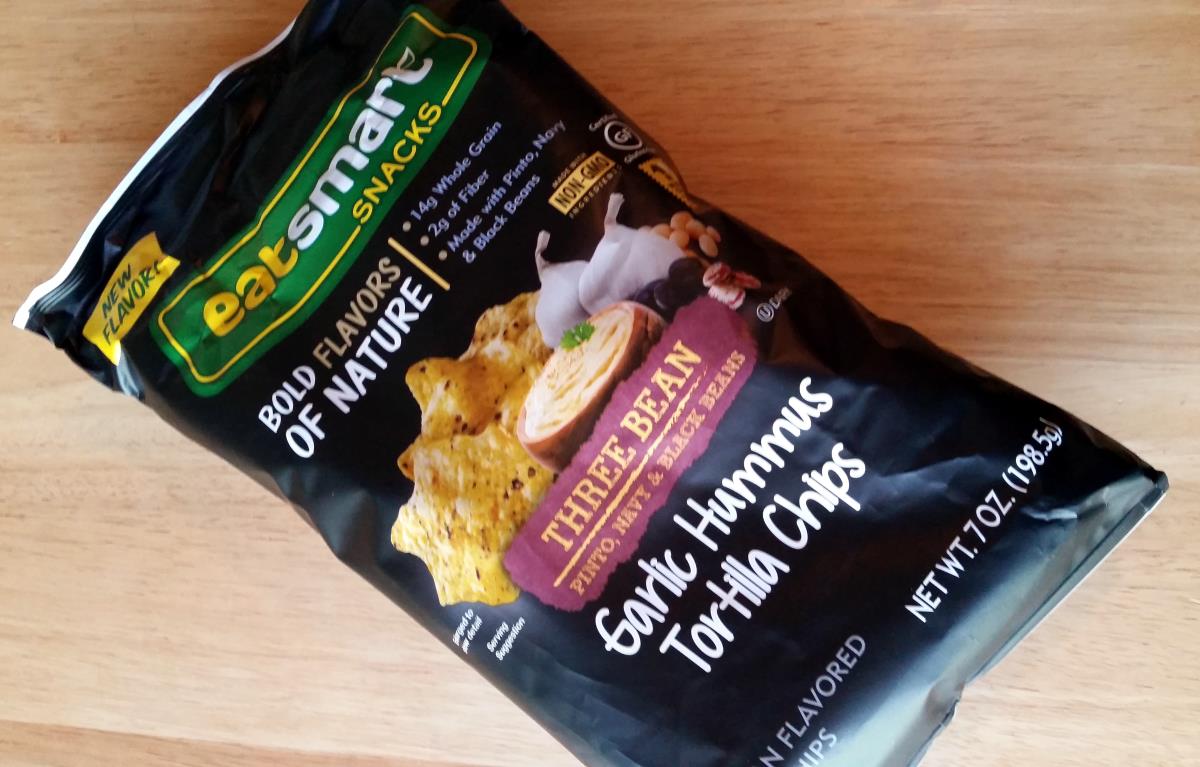 Product Description: "Eatsmart Snacks enjoys creating snacks out of bold flavors of nature, like garlic or peppers. Our Three Bean Tortilla Chips are made with pinto, navy and black beans, have 14 grams of whole grains, are gluten-free and made with non-GMO ingredients!"
Price: Why are these so darn hard to find?!?! I'm sure you can find them in stores, but the only place I found them online was on Jet.com, where they go for $3.99 for a 7 oz bag. That sounds about right for a bag of chips.
My Verdict: These things were freaking delicious! I need more bags of them.
Hair Food Moisture Collection Shampoo & Conditioner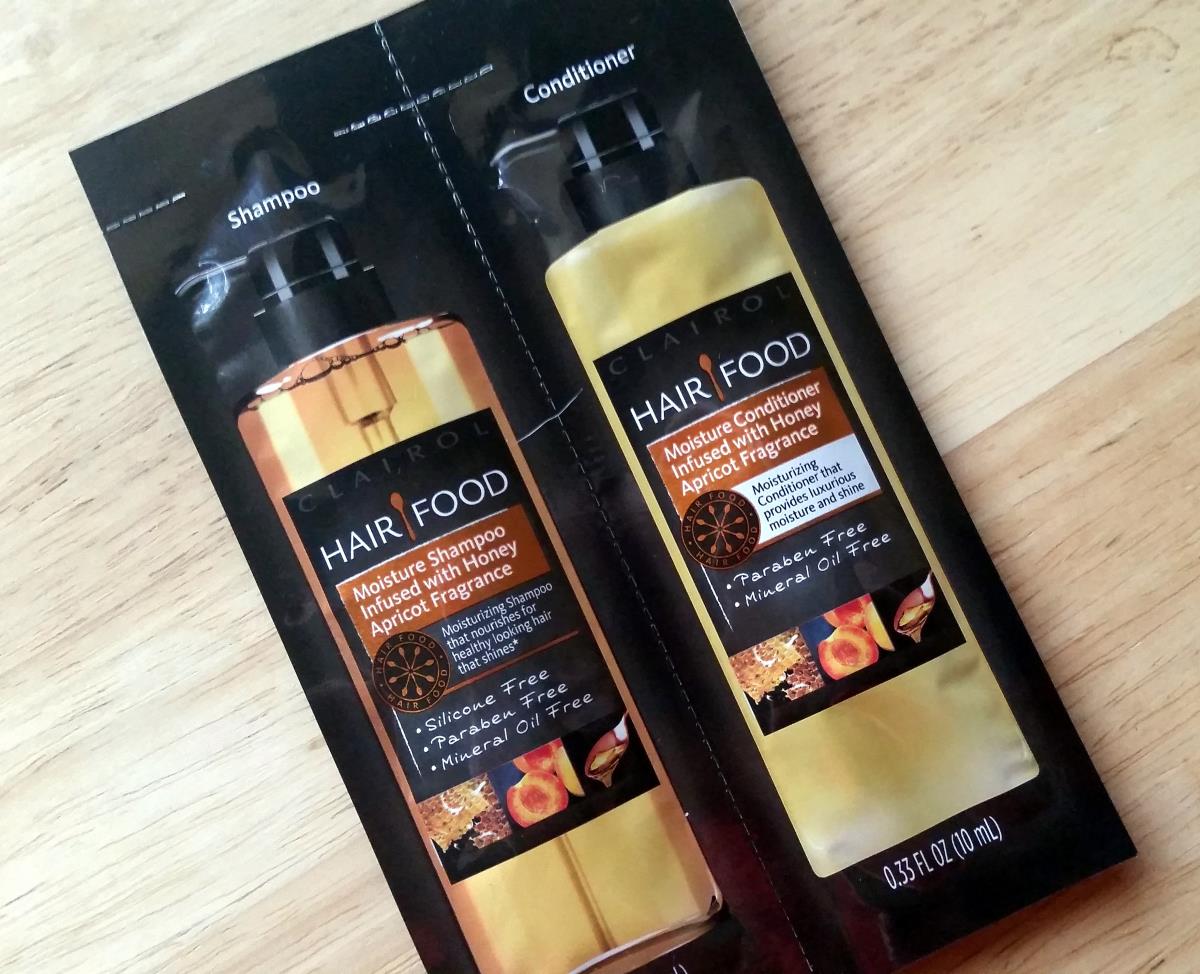 Product Description: "The Hair Food Moisturizer Collection is designed to soothe dry hair by adding just the right amount of hydration and shine. With honey essences, inspired by the way honey soothes and revitalizes your body, Hair Food Moisture Shampoo and Conditioner provide luxurious moisture and nourishment for healthy looking hair. Hair Food Moisture Shampoo is free of silicones, parabens, and mineral oil, and the Hair Food Moisture Conditioner is free of parabens and mineral oil."
Price: $15.99 for a 35.8 oz duo at Target. Link.
My Verdict: This is a product with which I was already pretty familiar. I've found that the shampoo is no less drying than any other shampoo, so I still can't use it, but the conditioner and hair mask are among my favorites. They're great moisturizing products (which my hair absolutely NEEDS), and they smell amazing.
Ecos Magnolia/Lily All Natural Liquid Laundry Detergent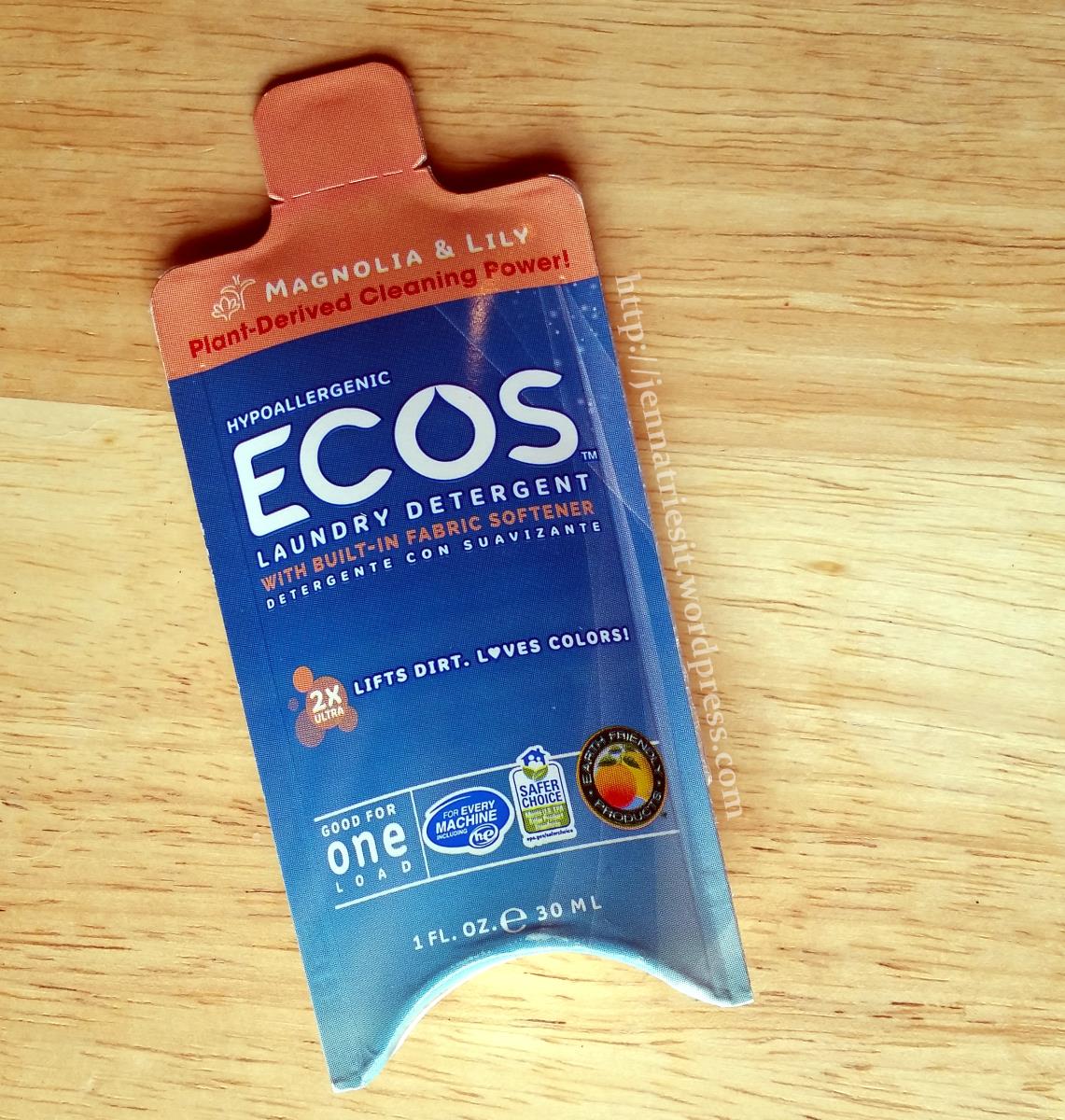 Product Description: "The formula for Ecos Hypoallergenic Laundry Detergent is simple: High-quality ingredients + low price + a little love = our best seller! Our signature Magnolia & Lily scent is ultra-concentrated with gentle, plant-derived ingredients and a built-in fabric softener to save you money."
Price: $19.55 for a 2-pack (100 oz) with 15% discount via Amazon Subscribe & Save. Link.
My Verdict: This was a little one-time-use packet of detergent, so I couldn't really test it on multiple loads to see how it performs under different circumstances. But when it comes to laundry I three main concerns: 1. Are stains going to come out and laundry get clean without clothes being wrecked? 2. Am I still going to be smelling this activity or the dogs or the fact that this was hiding under my kid's bed for two months before it was unearthed? 3. Will the laundry sit in the washing machine for more than 24 hours before I or my husband remembers it's in there and moves it to the dryer?
Sadly, I don't think a detergent is going to do much about #3, but as to the other two, it worked okay for the load I used it for. It's clear, so there's no dye to worry about, and the fragrance was pleasant and floral. (I also didn't add any fabric softener or scent booster to the wash, so it had to work with my husband's post-run funk all on its own.)
Curate™ Dark & Tempting Snack Bar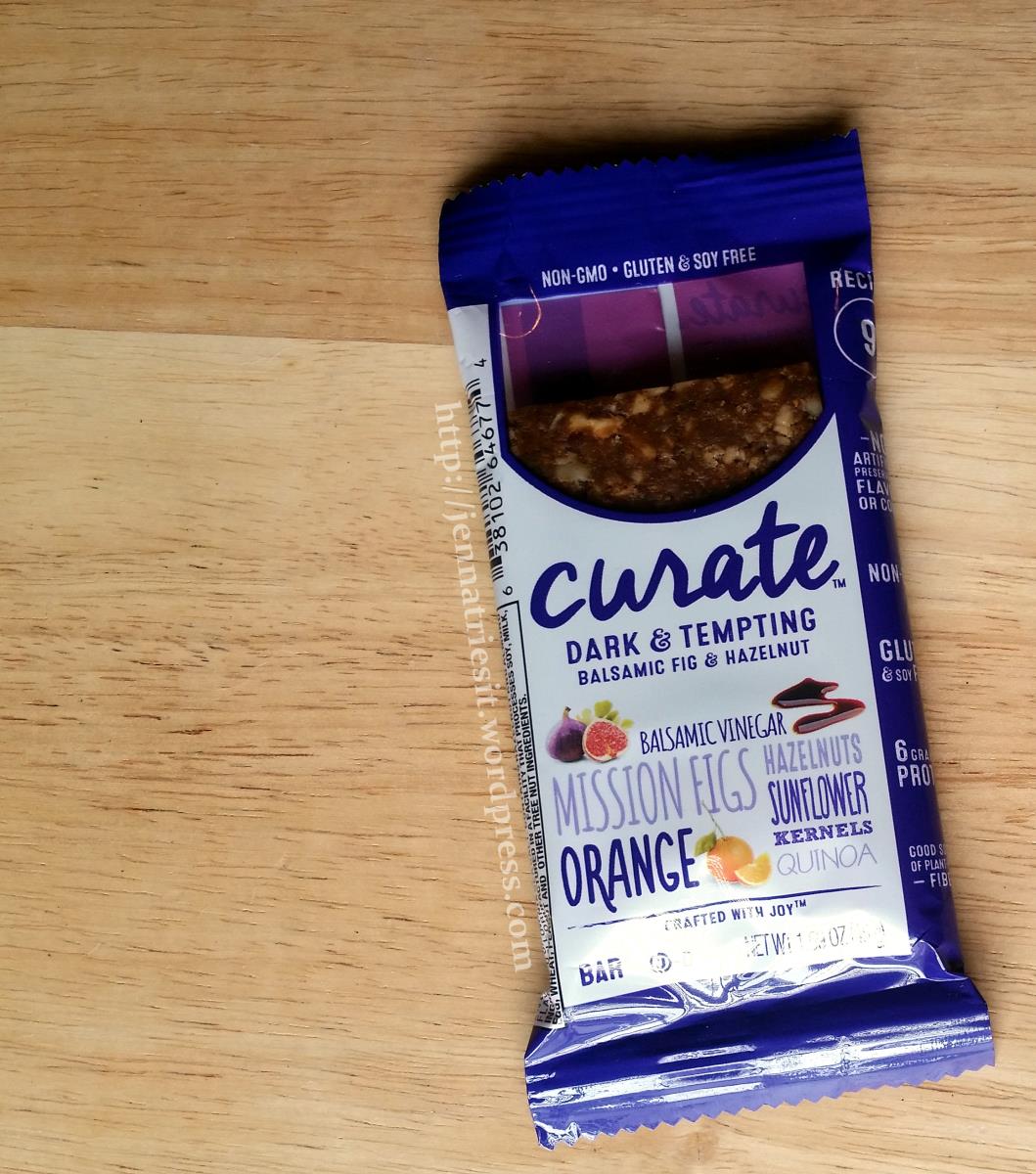 Product Description: "Curate's snack bars are made with carefully selected, real food ingredients like Mission figs, Marcona almonds, raspberries, balsamic vinegar, quinoa, and chia seeds . Curate snack bars are a good source of plant-based fiber, contain as much protein as a medium egg, and are made without artificial preservatives, flavors or colors. These non-GMO, gluten-free bars have 200 calories or less."
Price: $5.99 for a box of four bars at Target. Link.
My Verdict: This is diet-friendly with 190 calories per bar and packing 6g protein and 3g fiber. (Read: This is going to keep me full for a couple of hours so that I don't binge on the nearest bag of chips because I'm starving by lunchtime.) It's also pretty tasty. I'm a big figgy fan, and that came through more than anything with orange being a distant second. The sunflower seeds gave it a nice crunch. They're a bit pricey. I normally won't pay more than $1 per bar when it comes to foods in this category, but I'd maybe occasionally buy them individually or get them if on sale.
So there you have it… The Sprout Voxbox from Influenster. If you'd like to sign up for Influenster, you can feel free to use my referral link here.