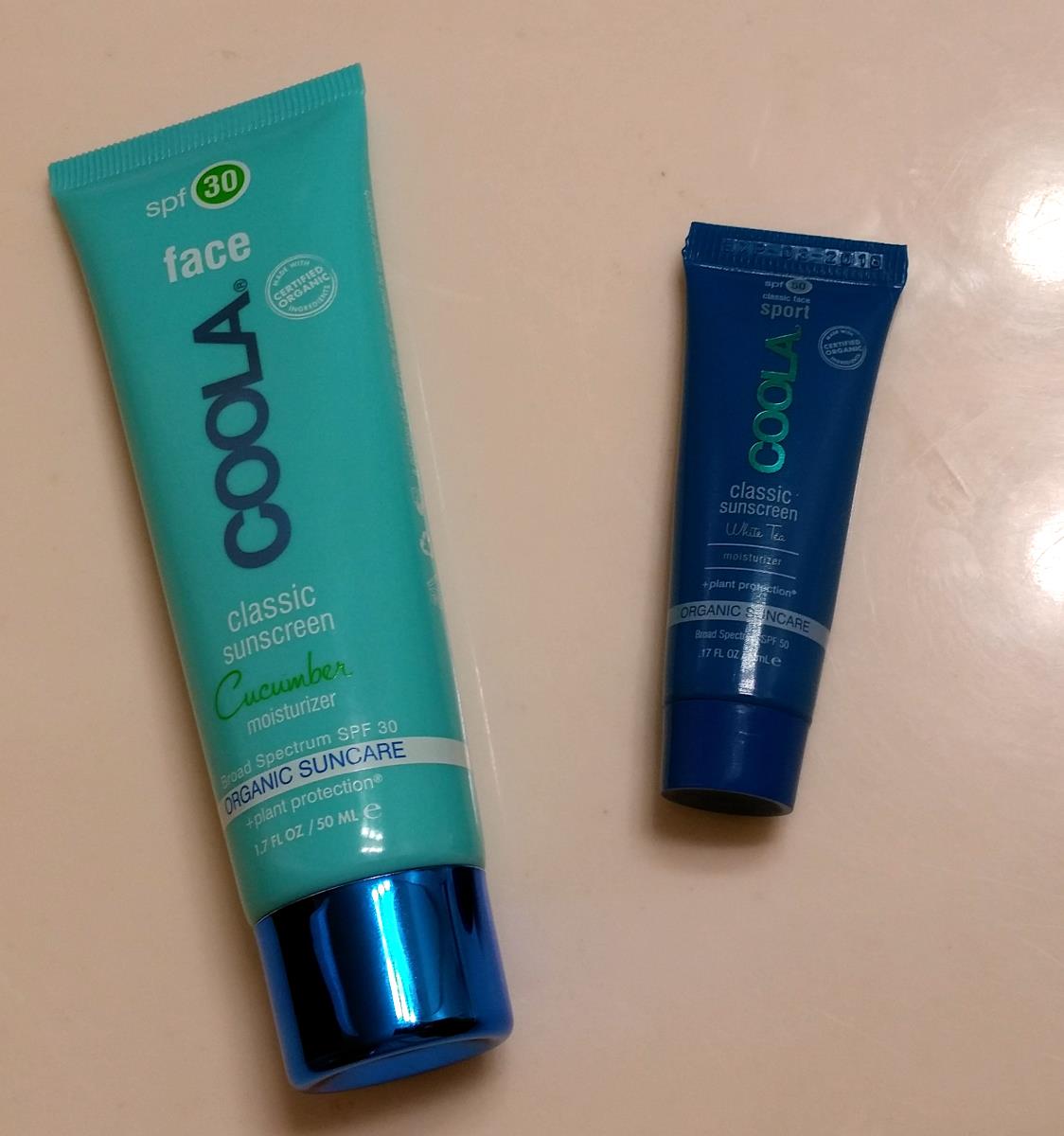 Product Link
Price: $32 for 1.7 oz

Back in February, I had some Birchbox points to burn, so I started looking at their skincare sets and grabbed the anti-aging regimen. This was included. Fast forward to May, and Birchbox included a few COOLA products in their sample choice, so I got an itty bitty bonus sample of the SPF 50 Sport version.
By the way, if you're interested in signing up for Birchbox, feel free to use my referral link here. For $10 per month, you get a selection of samples customized to you, and for reviewing all of your products, you'll get at least $5 of that back in Birchbox points to use in their shop. (I say "at least" because they do occasionally include a bonus sample or two.)
I have to say… This has quickly become one of my favorite products to use. It can be used by itself as a standalone moisturizer with SPF. It's super lightweight and absorbs quickly, but even with my oily skin I'll admit that there are days when I really need more, so this is often worn as a sunscreen over another moisturizer and under makeup. The sport version is of course waterproof for up to 80 minutes, as you'd expect a sport sunscreen to be.
The scent for both isn't overpowering, and even if you find it to be it doesn't stick around for very long. I'd say that the white tea scent of the sport was definitely stronger than the cucumber, but then I'd expect it to be. I really wasn't that fond of the white tea scent in comparison, but again… It didn't stick around all that long, so it didn't bug me.
I have seen reviews where folks say it was greasy and left their skin shiny. I haven't really experienced that myself. I do use about 1/4 teaspoon, which is what's recommended for proper sunscreen coverage. Obviously it's not a mattifying sunscreen, but I'd recommend trying it first without a separate moisturizer if that's an issue, and of course let the product absorb into your skin before applying a product on top of it.
Would I repurchase this? Yes and no. As much as I like it, it's a bit pricey to purchase outside of using my Birchbox points, so while I'd like to repurchase and will put it on my list of sunscreens that I like, I'll probably opt for a cheaper alternative once I've emptied this tube– perhaps with a more wallet-friendly Korean sunscreen.