Purchased
Referral and Affiliate links
Yay! Ipsy reveals popped up yesterday, and so I thought I'd take a moment to post everything here along with how much the bag is worth. These usually ship around the 10th of the month, and as I stated in my previous Ipsy review, if anything in particular stands out to me, I'll be bringing it up in a later review or favorites post.

April's theme is "The Dreamers." I like the picture of the makeup bag here, but some of the other pictures I've seen were a little underwhelming, so I'll have to wait and see. I've already mentioned how these blues are included in my spring wardrobe, so if I get a bag that goes with all of that, it'll definitely be a plus.

L.A.B.² – Live and Breathe Beauty
Just Blending In Brush
Full Size: $8-12
Sample Size: Full Size
Value: $8.00
I'm always grateful to get more brushes, but I do already have two other crease brushes, one of which I got from ipsy a mere two months ago. This will at least make for a good backup, and if it's anywhere near as good as the last crease brush I got from ipsy, I'm sure to love it. I honestly can't say how much this brush would normally cost, as it's currently sold out, but the brushes seem to fit in the $8-12 range with the smaller brushes landing at $8, so I'm guessing at the price here.

NUDESTIX
Lip + Cheek Pencil in Mystic
Full size: $24 for set of 3
Sample size: 0.08 oz pencil
Value: $8
I'll admit that the last thing I need is another lip or cheek product right now, but at least this isn't a red or a pink, so I'm good. I've been wanting to try these out anyway
REN Skincare
Evercalm Global Protection Day Cream
Full size: $45.00 for 1.7 oz
Sample size: 1 oz
Value: $26.47
This appears to be a really nice day cream, so I'm excited to try it once my face calms down a bit. At $45/bottle, it's a pricey one, too. This sample by itself pays for the cost of my subscription to ipsy twice over. One thing I talk about a lot is that I love how subscription boxes like this give you the opportunity to try out some of the more expensive beauty items nearly nothing. Love it!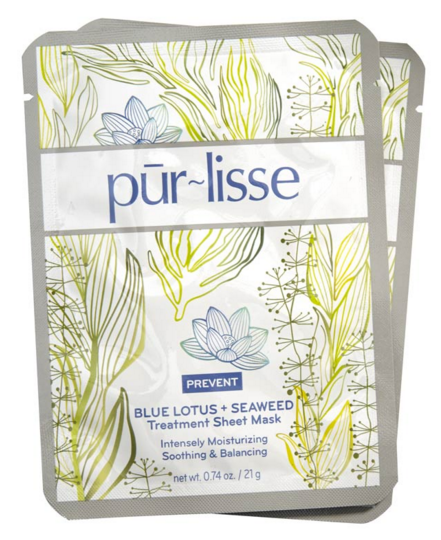 pur~lisse Beauty
Blue Lotus + White Tea Sheet Mask & Blue Lotus + Seaweed Sheet Mask
Full size: $8 for one, $36 for 6
Sample size: Full size (2 masks)
Value: $16
This is a brand I've really come to love. The last item I got in my ipsy bag from pur-lisse was a high priced eye serum that I'm STILL going through, so I think that while I'm not a huge fan of sheet masks these will still be a huge hit for me.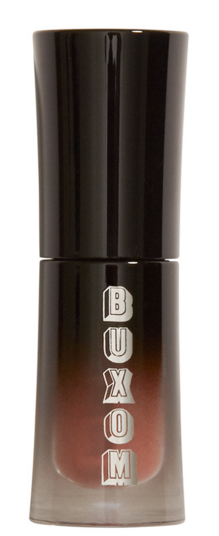 Buxom Cosmetics
Wildly Whipped Lightweight Liquid Lipstick in Centerfold
Full size:  $21 for 0.16 oz
Sample size: 0.06 oz
Value: $7.88
Another lip product… At least it's another high end brand and I'll have the opportunity to try it, and at least it's a nude color and not a red or pink.
My bag this month has a total value of $66.35, not counting the price of the bag itself. I'm absolutely psyched about the value I've been getting from my ipsy bags lately. I've gotten so many brushes and high end skincare items, and while I've gotten more makeup than I'll probably use, it's (for the most part) been very nice high end brands that I likely wouldn't otherwise try. Considering I've gotten 6x what I paid for this bag, I'm a happy customer.
I'm also considering going back to Birchbox after taking a couple of months off. I guess it depends on what the spoilers for next month are, but after reassessing the value and considering the points system as a part of that, it's worth giving it another shot.
Ipsy is just $10/month, and it's a great way to try out new products or just have products on hand that you'd probably need anyway. If you'd like to sign up for Ipsy, click here.
What are you getting this month?