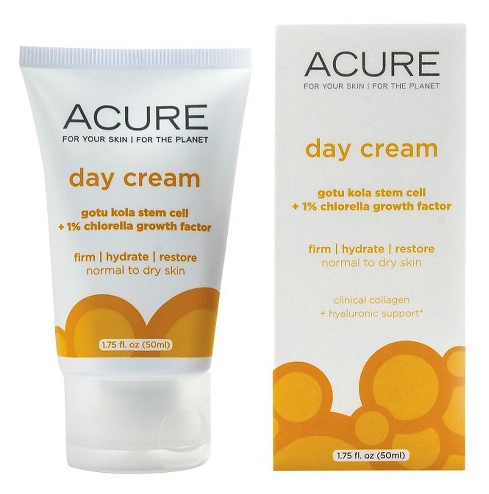 This post contains affiliate links.
I've had previous experiences with this brand through both ipsy and Target, and I've yet to be disappointed. They even make one of the few shampoos that doesn't dry out my hair. So when I got this in my Target Beauty Box, it was one of the first things I tried.
This day cream has been no exception to that rule. It's highly moisturizing, and while I don't care for fragrance in my skin care, it does smell wonderful and citrucy. It goes on light, which is important in a daytime moisturizer. 
This also absorbs quickly and doesn't feel greasy. I'm not standing around for a minute or two waiting for the wet layer on my skin to go away before I start applying makeup, and my skin feels hydrated and firm. It lasts all day, even during cold weather. There weren't any moments where my makeup started soaking into my skin and it started to itch.
I think my only real beef here is that it doesn't have an SPF. I like for my day creams to have a sunscreen, but then I do also have a sunscreen that I can wear over it just in case, and at $10, it's actually cheaper than my usual day cream, so I might just end up switching. (Target has a knack for sending me products that I eventually end up switching to.)