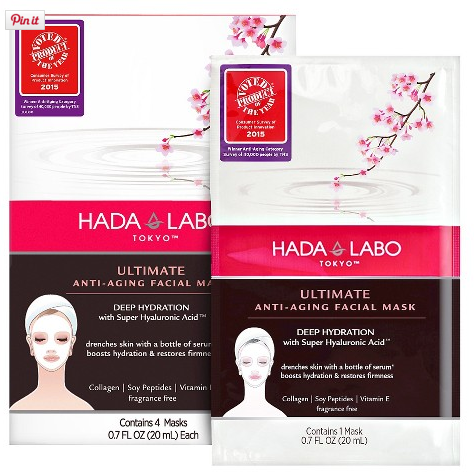 This post contains affiliate links.
This is yet another item from my Target Beauty Box, and you can find it for purchase here. 
I'm going to start by saying that I absolutely HATE sheet masks. They're of the devil, in my very humble opinion, and I can't for the life of me figure out why people love them so much. They're a great way to make you pay more money for fewer uses. They use more product than you'd use if you had a tube of it and smeared it on. They never stay in place. I could go on, but I won't.
This mask isn't really an exception to that rule, but with that in mind, I loved every second of having this on my face. I hated the sheet the stuff was on, but the serum on the sheet was awesome, and I kept squeezing more of it out of the mask and patting it into my skin. I truly wish I had this in a tube or bottle instead of on a sheet mask.
The formula was wonderful. My face instantly felt firmer and more hydrated after just one use. I need this serum to be in a bottle somewhere, because I would use it, and I found myself searching through the other products this brand offered. Considering Target has a great return policy, I'm more than willing to give some of their other products a go to see if any of them give me a similar effect without the sheet, and it seems to have a great price point.