This post contains affiliate links.
Yeah, that's about how I felt about December. It sucked for the collection of cute sweaters and pretty scarves I got back in September, but at least January is looking a little better for cold weather. Here were some of my favorites from last month.
NUDE Skincare
Detox Brightening Fizzy Powder Wash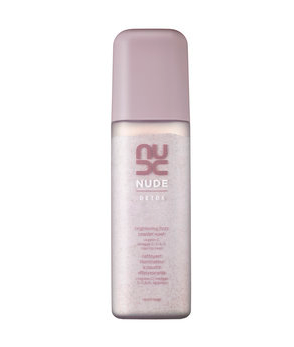 I already did a full review on this product here, and you can purchase it from Sephora here. I've really been enjoying this. As I mentioned before, I usually hate powder cleansers, and I expected to hate this, but it really seems to do the job, and a little bit goes a long way. It seems expensive at first, but keep in mind that you should only need to use an exfoliating cleanser about 2-3 times per week. That $42 price tag can easily last you six months. It exfoliates well and leaves your skin feeling clean, soft, and supple instead of tight and stripped of all moisture. Love this stuff.
Homeschooling for Dummies
This book is my life right now. Homeschooling is a subject very dear to my heart, and talking about it is very personal, but I figure maybe someone else out there in the same situation might read this, and it could help them. My daughter is on the autism spectrum. She's high functioning and very intelligent, but a classroom "one size fits all" environment just isn't working for her, and I finally have had it.
I'm a little nervous jumping in mid-year, and this book has been such a big help calming my nerves. There are of course people I know who homeschool, and there's a ton of information out there, but I'm suffering more from information overload than a lack of information. This book has really helped me nail down where to start and has all but given me a step-by-step course to take– which was what I needed.
So if you're like me and you find yourself frustrated with "one size fits all" education but you feel overwhelmed by all the STUFF that's out there regarding homeschooling, this book is a great place to start.
Bath & Body Works Black Cherry Merlot Nourishing Hand Cream
Get it here. I keep lotion and hand cream stashed throughout my house. I wash my hands a lot, particularly when cooking, so my hands get really dry. This time of year, I'm a little more obsessed with hand creams than usual. Instead of having the usual one in every room and every bag, I have two in every room in case I need a backup. (Heaven forbid I walk into the next room, right?)
I'm not too picky regarding hand cream, though. As long as it's absorbed quickly, isn't greasy, and doesn't smell hideous, I'm down. When Bath & Body Works has a good sale going on, I stock up on their hand creams because they smell nice.
This one has turned out to be the scent that I've loved the most, despite the yummy seasonal scents.
e.l.f. Prime & Stay Finishing Powder
This stuff… Alas, it wasn't around for very long, and as far as I can tell, it's been discontinued, but it was a beautiful run while it lasted. For $2, I ended up purchasing what might be hands down the absolute BEST primer I've ever used. When I purchased it, it was a new product, and then by the time I figured out how to use it, it was gone.
Basically, I take just a little of this stuff and buff it into my skin just after moisturizer and then give it a few minutes to set. Once my face has warmed the product, I put on my foundation and concealer. I might or might not need more powder over it.
HOLY BANANAS!!! My makeup stayed gorgeous with less blotting for HOURS longer than it was supposed to! I absolutely could not believe it. Thankfully, this turned out to be a dupe for one of two products that I've found, and they're both found at Ulta. You can get them here and here.