Welp, the Christmas holidays are over, and I'm in recovery mode. Now if I can just get myself through New Year's, I think I'll be good. There's really not much to report. It was finally decided that I shall be allowed a kitchen blow torch, so that's what I got for Christmas along with some other things.
Homeschooling
Hubs and I came to the decision that we'd need to homeschool our daughter, and rather than wait until the end of the school year, we decided to make the transition over Christmas break. It was less painful than I figured it would be. I called the school on that last Friday and let them know I'd be by to formally withdraw her. They had everything ready for me, and it took my maybe a few minutes just because I wanted to say my good-byes. It was emotional more than anything, but I know my daughter won't thrive in a large classroom, so I have to do what's best for her. I don't expect it to be easy, but I think I can do it. I do have a hell of a lot of respect for teachers. Meanwhile, my daughter is so excited she's telling me how she's going to learn Latin, German, violin, and about a gazillion other things. I'm pretty set on just covering the basics and making sure she's caught up in Grade 4 before we move forward. And of course, we're both going to have a learning curve.
There's one thing I'm certain of… I won't be using this online math curriculum I'm trying out– at least not next year. It's buggy and is mostly just generated tests and worksheets than anything, which is going to be problematic moving forward. Thankfully, I've found some other math resources, and I really like the books she's already using.
Macy's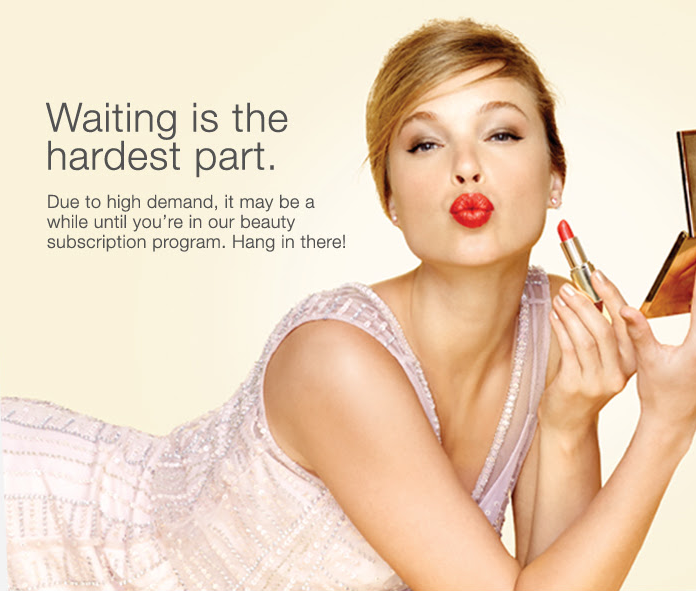 Macy's sent me an email telling me that I'm on the waiting list for their beauty box. I'm not really sure if that's an update or not, as I was already supposed to be on a waiting list. I guess the email makes it more official. Both Macy's and Sephora are currently beta testing monthly subscription boxes, so we'll see. I'm so sick of the cocktease, though, that I might just call it quits with both, but if I happen to get in with one of them, I'll be reviewing it the same as I do with Birchbox and Ipsy and Target, etc.